Review Panel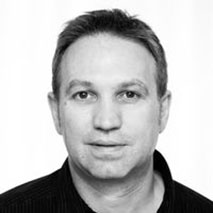 Prof. Dipl.-Ing. Thomas Auer
Trained as a Process Engineer at the Technical University in Stuttgart, Thomas is a partner and managing director of Transsolar GmbH, a German engineering firm specialized in energy efficient building design and environmental quality with offices in Stuttgart, Munich, Paris and New York. In January of 2014 Thomas became Professor for building technology and climate responsive design at the TU Munich.
Thomas collaborated with world known architecture firms on numerous international design projects and competitions. A specialist in the fields of integrated building systems and energy efficiency in buildings as well as sustainable urban design, Thomas has developed concepts for projects around the world noted for their innovative design and energy performance – an integral part of signature architecture. The office tower for Manitoba Hydro in downtown Winnipeg, Canada – is considered one of the most energy efficient high-rise buildings in North America. Lower Don lands, Toronto – is going to be among the first carbon neutral districts in North America.
Outside of Transsolar, Thomas taught at Yale University and was a visiting professor at the ESA in Paris and other Universities. He speaks frequently at conferences and symposia. In 2010 Thomas received the Treehugger "best of green" award as "best engineer".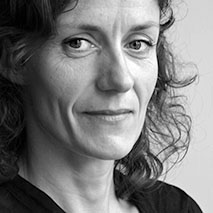 Prof. Dr. Anne Beim 
Anne Beim is an architect MAA located in Copenhagen, Denmark. She received her M.Arch. in 1990 and holds a Ph.D. in Architecture gained in 2000 from the Royal Danish Academy of Fine Arts School of Architecture. Part of her PhD studies has been conducted under Professor Marco Frascari and Professor David Leatherbarrow as a visiting scholar at PennDesign, University of Pennsylvania.
Since 2004 she has been in charge of forming the research center CINARK - Centre for Industrialized Architecture, which serves to bridge the gap between the Royal Danish Academy of Fine Arts School of Architecture, the construction industry and the architectural profession. In 2008 she was appointed professor of Architectural Technology, at the Royal Danish Academy of Fine Arts School of Architecture in Copenhagen. From the fall of 2014 she has been the initiator and co-chair of the Graduate Program; Settlement, Ecology and Tectonics.
From 2008-2010 she was the Chair of the Architecture Committee of the Danish Arts Foundation and since 2013 - the Chair of the Admission Board of the Architects Association in Denmark.
Her research is particularly focusing on how architectural ideas translate into the world of constructions defined by building culture and tectonics – the latter considered as an essential part of the architectural creation and in regard of its ecological dimension. The challenges provided by the rational pragmatism of the construction industry, for which deep knowledge into material qualities, construction principles and detailing are important design parameters of the architect, have her special attention. She has managed and conducted several research projects and published a number of books and scientific articles within this field.
Among others she has authored/co-authored the books: Towards an Ecology of Tectonics: The Need for Rethinking Construction in Architecture (2014), Building the Future: Visions in Industrialised Housing 1970 - 2001 (2012), Three Ways of Assembling a House (2009), Tectonic Visions in Architecture (2004), and Ecology and Architectural Quality (2002).
For more info about CINARK see: https://kadk.dk/en/cinark/about-cinark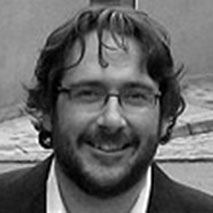 Paul Carew, B.Eng.
Paul Carew is the founder of PJC, Passive and Low Energy Design in Cape Town which has pioneered this as a standalone discipline in the South African construction industry over the last 12 years. He applies his B.Eng in Mechanical Engineering from Stellenbosch University, experience in Building Services in South Africa and at Buro Happold, London and his course work in Sustainable Energy Engineering at KTH Stockholm to particular South African climatic and socio-economic context.
Paul's work in South Africa ranges from educational facilities to commercial buildings, and from building scale work through to master planning which includes the master planning of 2 new universities in South Africa - SPU and UMP.
His personal focus is cost optimisation of advanced passive and low energy concepts and methodologies to make them accessible to South African construction budgets. He has been a guest lecturer at various Schools of Architecture including Universidad Austral, Chile, the University of Cape Town and also at the Chair of Building Technology and Climate Responsive Design at the TU Munich. PJC has a strong academic and research bias to support appropriate innovative design input provided by his consultancy of 20 employees.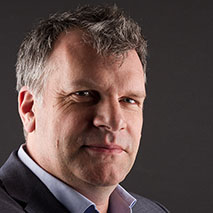 Prof. Dr.-Ing. Tillmann Klein
Tillmann Klein studied architecture at the RWTH Aachen, completing with a degree in 1994. From then on he worked in several architecture offices, later focussing on the construction of metal and glass façades and glass roofs. Simultaneously he attended the Kunstakademie in Düsseldorf, Klasse Baukunst, completing the studies in 2000 with the title "Meisterschüler". In 1999 he was co-founder of the architecture office rheinflügel baukunst with a focus on art related projects. In 2005 he was awarded the art prize of Nordrhein-Westfalen for young artists. Since September 2005 he leads the Facade Research Group at the TU Delft, Faculty of Architecture and since 2008 he is director of the façade consulting office Imagine Envelope b.v. in Den Haag. Tillmann Klein is editor in chief of the scientific open access ´Journal of Façade Design and Engineering´ and since 2015 he is guest professor for Design and Building Envelopes at the Technical University Munich.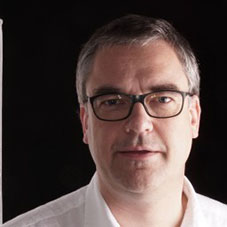 Prof. Dr.-Ing. Ulrich Knaack
(1964) was trained as an architect at the RWTH Aachen / Germany. After earning his degree he worked at the university as researcher in the field of structural use of glass and completed his studies with a PhD.
In his professional career Knaack worked as architect and general planner in Düsseldorf / Germany, succeeding in national and international competitions. His projects include high-rise and office buildings, commercial buildings and stadiums.
In his academic career Knaack was professor for Design and Construction at the Hochschule OWL / Germany. He also was and still is appointed professor for Design of Construction at the Delft University of Technology / Faculty of Architecture, Netherlands where he developed the Façade Research Group. In parallel he is professor for Façade Technology at the TU Darmstadt / Faculty of Civil engineering/ Germany where he participates in the Institute of Structural Mechanics and Design.
He organizes interdisciplinary design workshops and symposiums in the field of façades and is author of several well-known reference books, articles and lectures.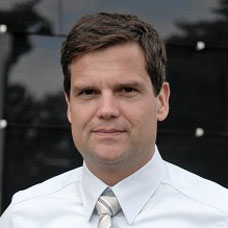 Prof. Dr.-Ing. Jens Schneider
Prof. Dr.-Ing. Jens Schneider (* 1969) is a full professor for structural engineering at the Institute of Structural Mechanics and Design, TU Darmstadt (Germany). After his studies in civil engineering in Darmstadt and Coimbra (Portugal), he received his PhD from TU Darmstadt in 2001 in a topic about structural glass design.
From 2001-2005 he worked at the engineering office Schlaich, Bergermann and Partner, where he was involved in the structural design of complex steel, glass and concrete structures. In 2006 he was appointed as an authorized sworn expert on glass structures, in 2007 to the position of a professor for structural engineering in Frankfurt and in 2009 to his current position at TU Darmstadt. Since 2011, he is also partner in his engineering office SGS GmbH in Heusenstamm / Frankfurt. Since 2015, he leads the European project group for the preparation of the new Eurocode 11 "Structural Glass".
He is specialized in structural mechanics of glass & polymers, façade structures, structural design and synergetic, energy-efficient design of façades and buildings.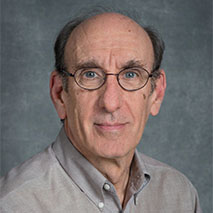 Prof. Dr. Stephen Selkowitz
Stephen Selkowitz has 40 years of experience in the field of building energy and environmental performance, with an emphasis on research, development, and deployment of energy efficient technologies, integrated building systems and sustainable design practices.  He is Senior Advisor for Building Science at Lawrence Berkeley National Laboratory (LBNL).
An internationally recognized expert on window technologies, window software tools, façade systems, and daylighting, he leads a multidisciplinary team in the development and demonstration of technologies, systems, processes and tools.   Projects range from innovative materials research for glazing and daylighting to development of energy simulation tools for integrated building design and operations, and from near term field demonstrations of emerging technologies to research supporting "net zero energy" buildings.
The research program balances R&D with an aggressive technology transfer effort so that research results are effectively adopted by the building industry. Selkowitz participates in a wide range of building industry, government, and professional activities in the U.S. and internationally, is a Scientific Advisor to 4 building science programs globally, and author/co-author of over 170 publications, 4 books and holds 2 patents. In 2012 he was the recipient of the first LBNL Lifetime Achievement Award for Societal Impact and in 2014 he received the McGraw Hill/ENR 2014 Award of Excellence for "relentlessly working to reduce the carbon footprint of buildings and for moving the nation towards better building performance." He holds an AB degree from Harvard College with a major in Physics and an MFA in Environmental Design from California Institute of the Arts.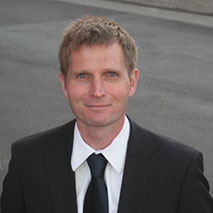 Prof. Dr.-Ing. Frank Wellershoff
Frank Wellershoff (*1967) is a full professor at the HafenCity University, Hamburg (Germany), since 2011. His research is focused on the structural and building physical performance of façade systems and building envelopes.
He received his diploma degree in civil engineering from the University of Bochum in 1994 and started his professional career as a project engineer for steel and concrete structures at CSK Engineers, Bochum. From 1997 to 2005 he researched at the Institute of Steel and light-weight Structures, RWTH Aachen University. Here he conducted several projects in the fields of wind engineering, structural glass application, and façade systems. He received his Ph.D. in 2006 with the topic of stabilization of building envelopes with the use of the glazing.
From 2005 to 2011 he was team leader engineering at Permasteelisa/Gartner, a global operating façade contractor. In this function he was responsible for the engineering design of more than 30 high end façades.