POWERSKIN Conference 2019

Information for Participants
Here you can download the detailed conference program.
This map shows the directions to the Conference Center. You will need your activated ticket to the BAU trade fair. An activation link is provided to you via email. To access the PowerSkin Conference, register at the counter in the Conference Center on site.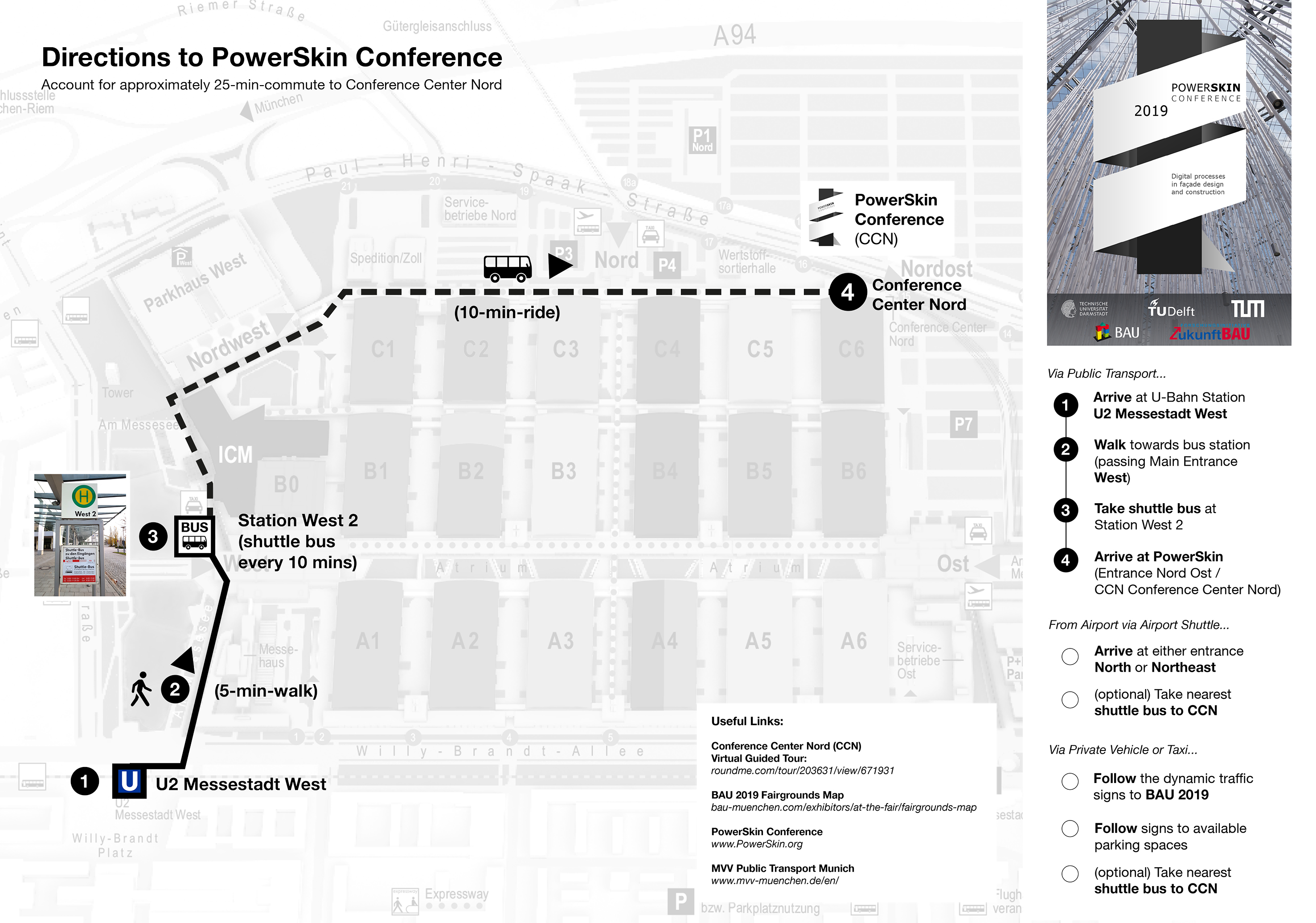 Keynote-Speakers
We are happy to announce our 2 keynote-speakers for the upcoming conference in 2019. Neil Thomas and Matthias Sauerbruch are established personalities in the building sector, who created internationally renowned buildings with a mind for integrated facade design.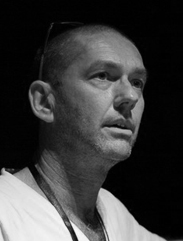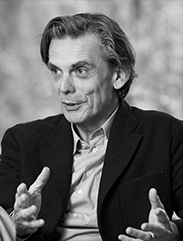 Neil Thomas             Matthias Sauerbruch
Atelier One                Sauerbruch Hutton
                                    (©Kalle Koponen)
Addressing the Future of Buildings
The building skin has evolved enormously over the past decades. Energy performance and environmental quality of buildings are significantly determined by the building envelope. The façade has experienced a change in its role as an adaptive climate control system that leverages the synergies between form, material, mechanical and energy systems in an integrated design.
The PowerSkin Conference aims to address the role of building skins to accomplish a carbon neutral building stock. Topics such as building operation, embodied energy, energy generation and storage in context of evelope, energy and environment are considered. In 2017, 200 people gathered and shared more than 30 papers which were presented by architects, engineers and scientists. The throughout positive feedback motivates us to meet again in 2019!
Digital Processes in Façade Design and Construction
The title above is the conference's guiding theme of 2019. To submit a paper, the authors were asked to raise the question:

How can digital tools and methods promote change towards a decarbonization of the built environment and improve wellbeing?
The conference showcases presentations about recent scientific research developments regarding the guiding theme. Three sub topics are provided for authors to choose their field of expertise:
Envelope: The building envelope as an interface for the interaction between indoor and outdoor environment. This topic is focused on functionality, technical development and material properties.
Energy: New concepts, accomplished projects, and visions for the interaction between building structure, envelope and energy technologies.
Environment: Façades or elements of façades which aim for the provision of highly comfortable surroundings where environmental control strategies as well as energy generation and/or storage are an integrated part of an active skin.