.

PowerSKIN 2019

Nearly 300 participants shared knowledge on latest scientific findings about the building skin.
29 presentations on envelope, energy and environment were given by architects, engineers, and scientists and up for discussion for the participants.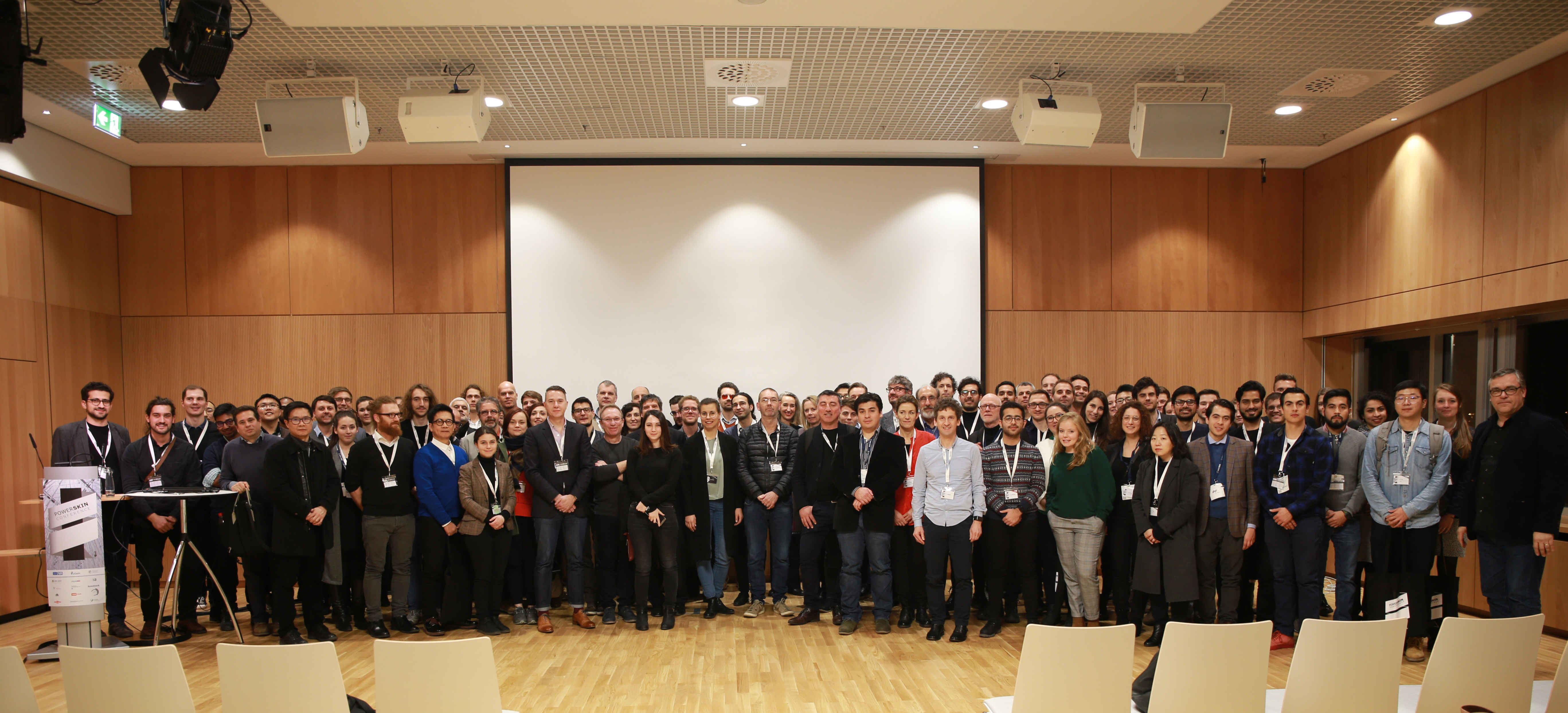 Prof. Dipl.-Ing. Thomas Auer, TUM, Prof. Dr.-Ing. Jens Schneider, TU Darmstadt, Prof. Dr.-Ing. Ulrich Knaack, TU Delft, and the PowerSkin Organization Team thank you for the great experience and look forward to welcoming you again in 2021.
Digital Processes in Façade Design and Construction
The title above is the conference's guiding theme of 2019. To submit a paper, the authors were asked to raise the question:

How can digital tools and methods promote change towards a decarbonization of the built environment and improve wellbeing?
The conference showcases presentations about recent scientific research developments regarding the guiding theme. Three sub topics are provided for authors to choose their field of expertise:
Conference Proceedings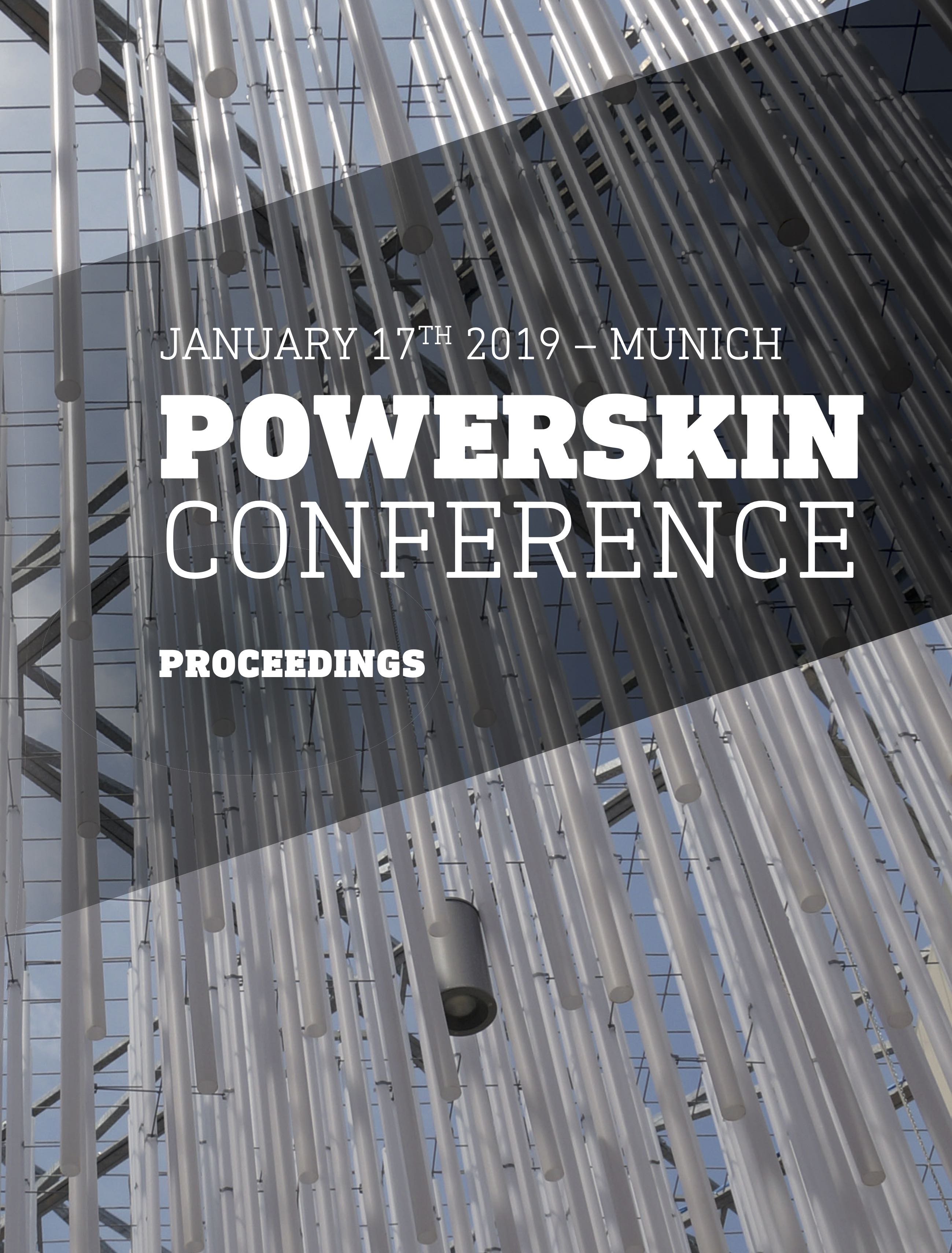 Journal of Facade Design & Engineering Vol. 7 | No. 1 | 2019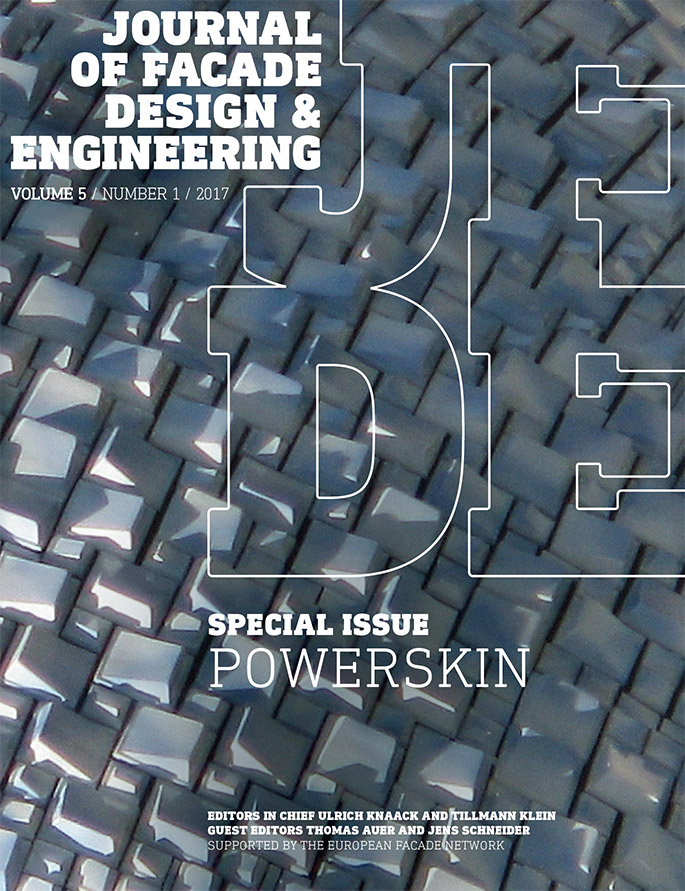 Pictures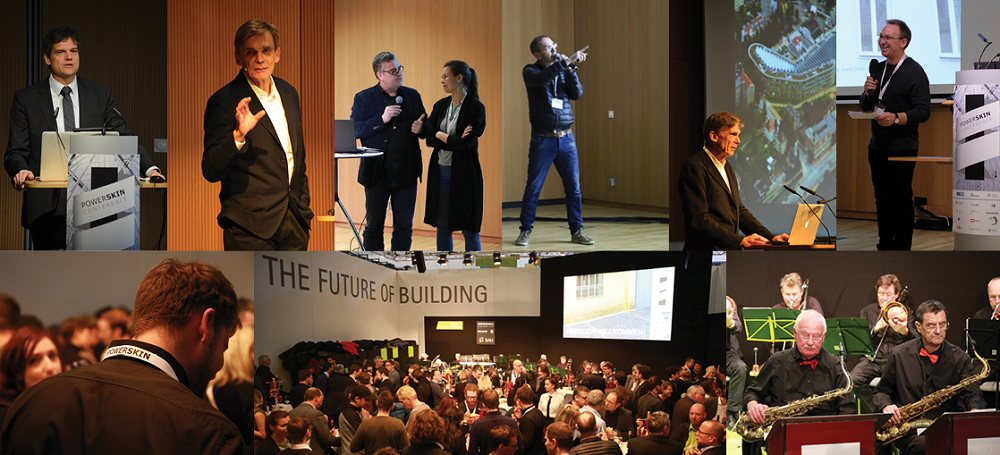 All pictures of the PowerSkin 2019 can be found here.